Take on the Day with a Healthy, Balanced Body.
 See change in INCHES, not just pounds… in just 7 days… NO CHANGE IN EATING PLAN!
The most important thing we want you to know is this is a Total Body Cleanse. Many Detox and Cleanse programs on the market deal just with cleansing the colon. Eniva's Program focuses on a variety of body systems for a more holistic and thorough, yet very gentle approach. Yes, our products help cleanse the colon, but they also assist with the entire detoxification process which involves the liver, kidneys, gallbladder, intestines, blood and many other organs and body systems.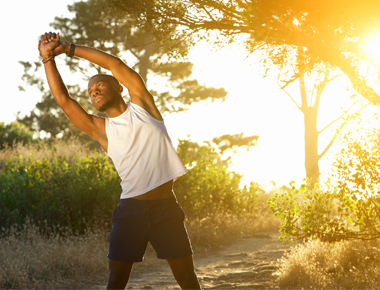 Detox and Whole Body Natural Cleanse Kit * / Pack Contents:
Includes All 4 Products + Instructions and Guide


• 1 VIBE – 32 oz – Helps with total body detox and counteracts free radical damage; supports the health of cellular DNA.* VIBE provides a nutritional foundation specifically formulated with your heart in mind! The natural flavor is a pleasing treat that gets you moving! The heart focused formula is validated with RDA nutrients, concentrated fruit, vegetable and aloe vera extracts, as well as a specialized and decaffeinated green tea EGCG catechin complex. This formula incorporates the many benefits of the VIBE Original formula, with a few special additions: increased magnesium, enhanced antiOX fruit and vegetable blend, increased niacin (Vitamin B3), increased natural vitamin D and enhanced synergistic green tea combination.
For VIBE option with 20 single-sere packets > click here.
• 1 Chlorophyll+ Liquid Greens Complex – 16 oz – Helps cleanse the entire body, especially the liver, gallbladder, colon and blood; also helps to "deodorize" the body.* 
Bio-Chlor Liquid Green Complex has many health benefits as it is an internal conditioner, digestive tract detoxifier, supporter of healthy oxygenation and cellular membranes as well as intestinal and circulatory health. It is also a body deodorizer. 

• 1 LifeCleanse Fiber Complex Powder – 4.23 oz – Colon, digestive tract and liver detoxifier and internal conditioner. Also supports healthy intestinal bacteria.* 
Eniva LifeCleanse helps to rejuvenate your energy levels, weight management, hormones, skin, digestion and overall body balance. Impacted fecal matter in your colon – due to years of accumulated waste – can cause you to be carrying extra pounds. It may also make you feel sluggish and slow. A Cleanse can work to sweep the waste matter away, plus it helps rid the body of toxins, giving you a renewed sense of energy.*

• 1 Muscle Aid – 16 oz – Supports aluminum removal from the soft tissue and helps support energy production.* 
Eniva Muscle Aid provides a generous serving of Malic Acid  to promote optimal levels of energy production within cells.*  Muscle Aid utilizes Eniva's proprietary aqueous delivery system to provide enhanced absorption for maximum effectiveness.* This product helps to support muscle wellness, a healthy energy level, and endurance.*

VIBE Daily Immune Health Multi Vitamin Ingredients include: Vitamin A, Vitamin C, Vitamin D, Vitamin E, Thiamin (Vitamin B1), Riboflavin (Vitamin B2), Niacin, Vitamin B6, Folate, Vitamin B12, Biotin, Pantothenic Acid, Calcium, Phosphorus, Iodine, Magnesium, Zinc, Selenium, Copper, Manganese, Chromium, Potassium, Boron, Vanadium, Sulfur, Grape, Pomegranate, Aronia (chokeberry), Cranberry, Carrot, Blueberry, Organic Stevia Leaf Extract, Oregano, Elderberry, Acerola, Tomato, Lime, Lemon, Apple, Blackcurrant, Hibiscus (flower), Pumpkin, Cherry, Grape Seed Extract, Wolfberry (gojiberry), Orange, Citrus Bioflavonoids, Blackberry, Raspberry, Strawberry, Acai Berry, Malic Acid, L-Carnitine, D-Ribose, CoQ10, Mixed Tocopherols, Green Tea Leaf Extract, L-Lysine, L-Proline, Glucosamine HCl (vegetable), Aloe Vera Gel, Alanine, Valine, Isoleucine, Glycine, Leucine
Chlorophyll+ Liquid Greens Complex Ingredients include: Inulin (chicory root), L-Glutamine, Apple, Lemon, Copper Chlorophyllin (from mulberry leaf), Organic Stevia Leaf Extract
Muscle Aid Ingredients include: Malic Acid, Organic Stevia Leaf Extract